Who is Sauron in The Rings of Power? We finally know!
After weeks of speculation about Sauron's true identity (was heStranger, Halbrand or Adar ?), the Rings of Power series has finally lifted the veil from the Dark Lord's face.
WARNING! : This article contains spoilers for Episode 8 of Rings of Power.
Before arriving at this revelation, the finale of this first season of the seriesAmazon Prime Video took his time. So, episode 8 begins with the long-awaited showdown between them The Resident (with her two friends in white) and the Foreigner. We quickly realize that the man who fell from the sky is not Sauron after all. So a fake bullet.
Who is Sauron in The Rings of Power?
The truth about the Dark Lord's identity gradually comes to light over the course of the rest of the episode. After suffering serious injuries last week, Halbrand recovers quickly through elven medicine.
Once standing, his attention quickly shifts to Celebrimbor and his work on mithril, the precious metal mined by the Dwarf people. This turn of interest does not fail to arouse Galadriel's suspicions.
As he manages to enlist the kindness of Celebrimbor to cooperate with him, there is no longer any doubt: Halbrand is indeed Sauron in Rings of Power.
How Galadriel learns the truth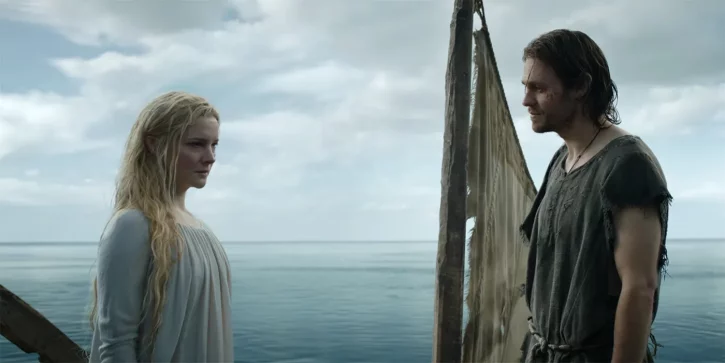 On her guard, Galadriel secretly seeks one review of the archives on Kings of the Southern Lands and realizes his mistake. Indeed, the line of the Kings of the Southern Lands has long died out.
Asking Halbrand for an explanation (or rather Sauron), the latter confronts Galadriel with his own faults in earlier episodes of Rings of Power. Thus, he had indeed told her that he had found the sigil on the body of a dying old man. Furthermore, she was the one who saved his life on the raft and was again the one who convinced the Numenoreans to come to Middle Earth.
At the end of their conversation, Halbrand leaves no doubt about his identity revealing that it has existed since the dawn of time and that it has had many names in the meantime.
How Sauron tried to seduce Galadriel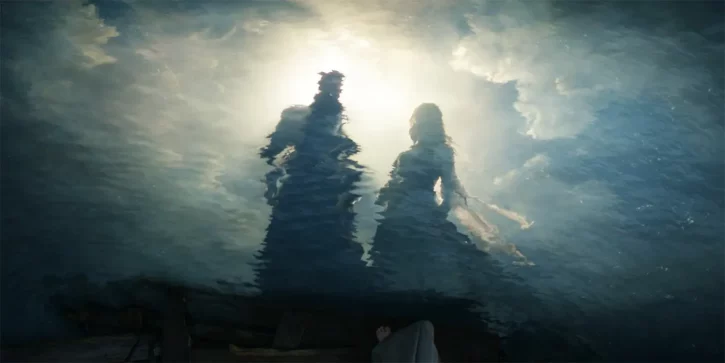 After trying in vain to strike his mortal enemy, Galadriel wakes up in a dream about his dead brother and then about his meeting with Halbrand.
In this second dream, Sauron tries to seduce Galadriel by explaining to her that he wants to save Middle-earth, with she at his side as a queen.
Full of remorse and renewed motivation in her search, Galadriel does not reveal the truth in Celebrimbor nor in Elrond. Future seasons of Rings of Power will surely play on this relationship between the elf and Sauron. For now, we have to content ourselves with seeing the three rings of Elven power, the only ones that have escaped Sauron's influence, heading for Mordor.
If you've finished the series, find the new features to watch on Prime Video in our file.