Xiaomi Band 7 Pro and Xiaomi Book Pro will be announced on July 4th
New releases of Xiaomi Band 7 Pro and Xiaomi Book Pro will be announced at the Chinese company event on July 4!
Xiaomi is giving a taste of all the publications that the brand will make at its July 4 event in China. Now, it's time for the company to reveal that the Xiaomi Band 7 Pro and Xiaomi Book Pro 2022 will be announced at the event next week.
Xiaomi Band 7 Pro and Xiaomi Book Pro are closer to arrival
Following the revelation that the new generation of Xiaomi 12S mobile phones will be present at the Chinese giant event, it is time for the new Chinese devices to appear at this event. It did not take long for the Chinese company to announce a more powerful version of Band 7, as announced last week.
The Xiaomi Band 7 Pro will come in two colors, black and gold, with a larger screen than the previous Band 7 version, being 25% larger than its predecessor. However, the Pro version is not only on screen that will differ from its little brother, but can also count on integrated GPS as the main differentiator.
The new Band 7 Pro should also have health and activity tracking features, but Xiaomi has not shared any details so far.
After unveiling the new watch, the brand showed even more images of its new Xiaomi Book Pro 2022 notebook. The ultra-slim and lightweight laptop will be another big launch of the brand on July 4 in China.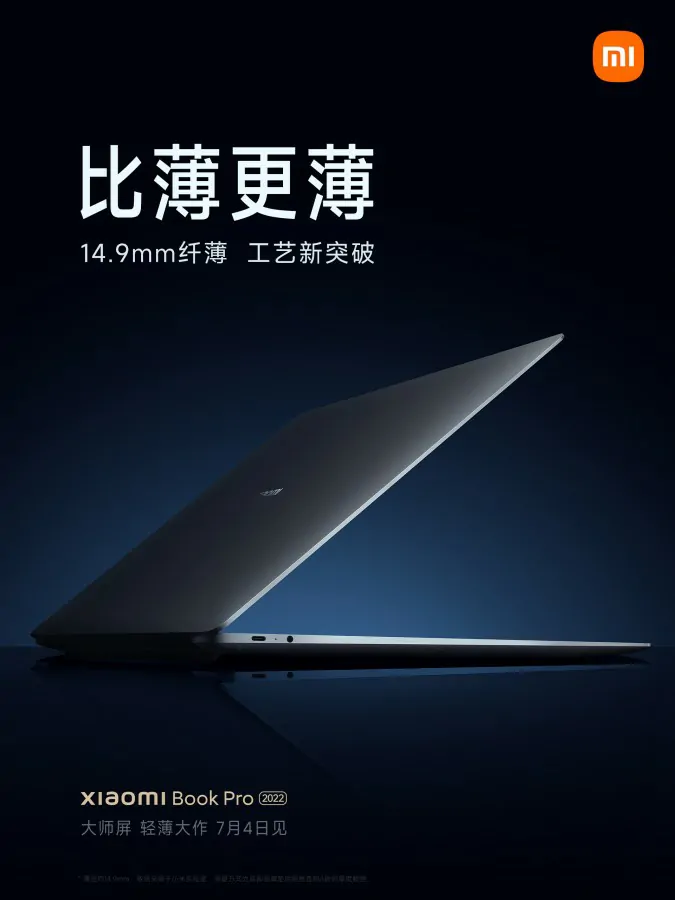 As far as we know, the laptop will come with a 14-inch OLED screen and support for 4K resolution, with good quality and color definition. In the images that Xiaomi shared, we can see the side profile of the device showing a "one metal body", as well as a USB-C connection and a traditional 3.5 mm headphone jack.
Both devices featured on the Chinese company's social networks will be released next Monday (4), being part of major launches like the Xiaomi 12S Lite line, 12S Ultra and 12S Pro. We do not yet have information on the launch of new products announced by Xiaomi worldwide.
For more information about Xiaomi upcoming releases, visit the recommended links at the beginning of this article.
With information: GSMArena.com
SUGGESTIONS FOR YOU